Buccellati or Cucciddati are Sicilian Christmas biscuits filled with figs, almonds, walnuts and much more. Great with tea or coffee but even better with a small glass of moscato #wine. You can have  made to order at Sicilianbake! Send me an email for you personalised order!
In Sicily Christmas time traditionally starts the 8th of  December.
The "Immacolata" day is a proper bank holiday. You don't go to work or school and stay at home and get yourself into Christmas decoration activity with the family. The crib, the tree and all the rest.
And of course since you are in Southern Italy and love is expressed in calories you do a big dinner with the family on Immacolata eve… And another one on the Immacolata day lunch.
… and you eat arancine (fried rice ball with different fillings) on the 13th of December to celebrate Saint Lucia
… and the batter fried cardoons and artichockes and sfincione (a soft focaccia seasoned with onions sauce, anchovies, cacio cavallo cheese and breadcrumbs) at Christmas eve, and Falsomagro (rolled veal with every possible thing as a filling) or braised goat with potatoes on Christmas lunch.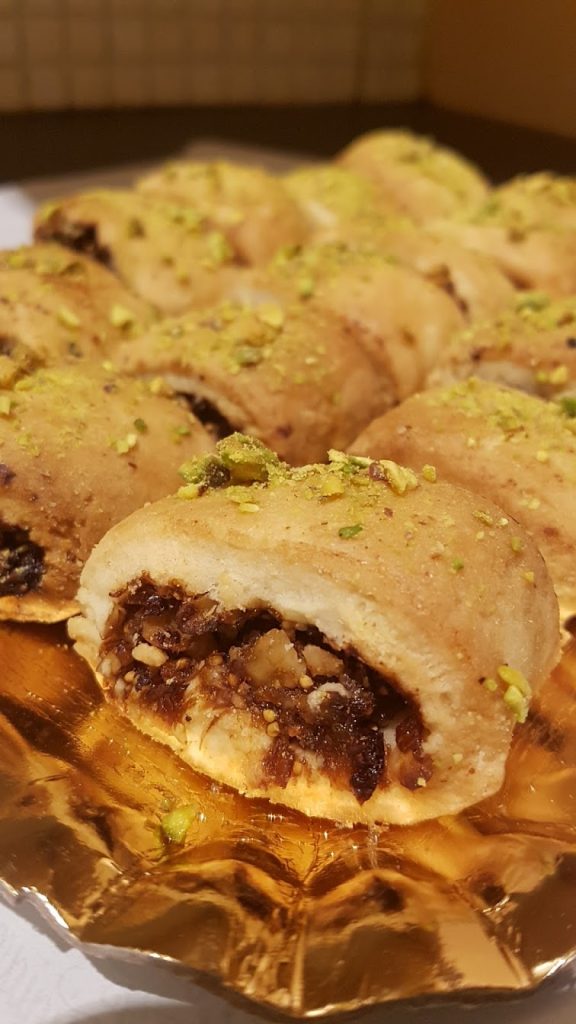 … and then New years night dinner that is called the cenone ("the big dinner") that is usually about seafood
… and New year day lunch that is usually meat based
… and at the end of all this endless food party on the 6th of January you have the "Epifania che tutte le feste porta via" (the "epiphany that brings away all the holidays) that is another bank holiday with a last eve dinner and day lunch grand final and the traditional witch (the befana) that brings some sweets and toys to children.
(Because actually for us Santa Klaus is a modern nordic import, traditionally we had the "befana" and, on the 2nd of November during the day of the dead, we had our own dead relatives who brought us gift, we like to keep everything in the family :D)
… and in between the different holy days you keep some break from the family and you have the "giocate": house parties with friends when you spend time playing traditional card games and eating other food of course until late night.
So you start the year sleep deprived and 10 kg overweight but it is ok… come on it is so much fun!
All this long and crazy holiday season is accompanied by buccellati, that with its filling of almond, walnuts, dark chocolate, dried fruits and clementine zest represent for many Sicilians the real taste of Christmas.
Would you like to try some?
Send me an email and place your personalised order at #sicilianbake