I have a dear friend in Pisa and from time to time I go to meet her. With the imminent bank holiday I thought, "What a better way of spending the weekend?".
Contrary to Dublin in the same days the weather in Tuscany was not so wonderful. If you think that Italy is a perennial heaven of warm and sun… Well, you are wrong! The weather was like this most of the time.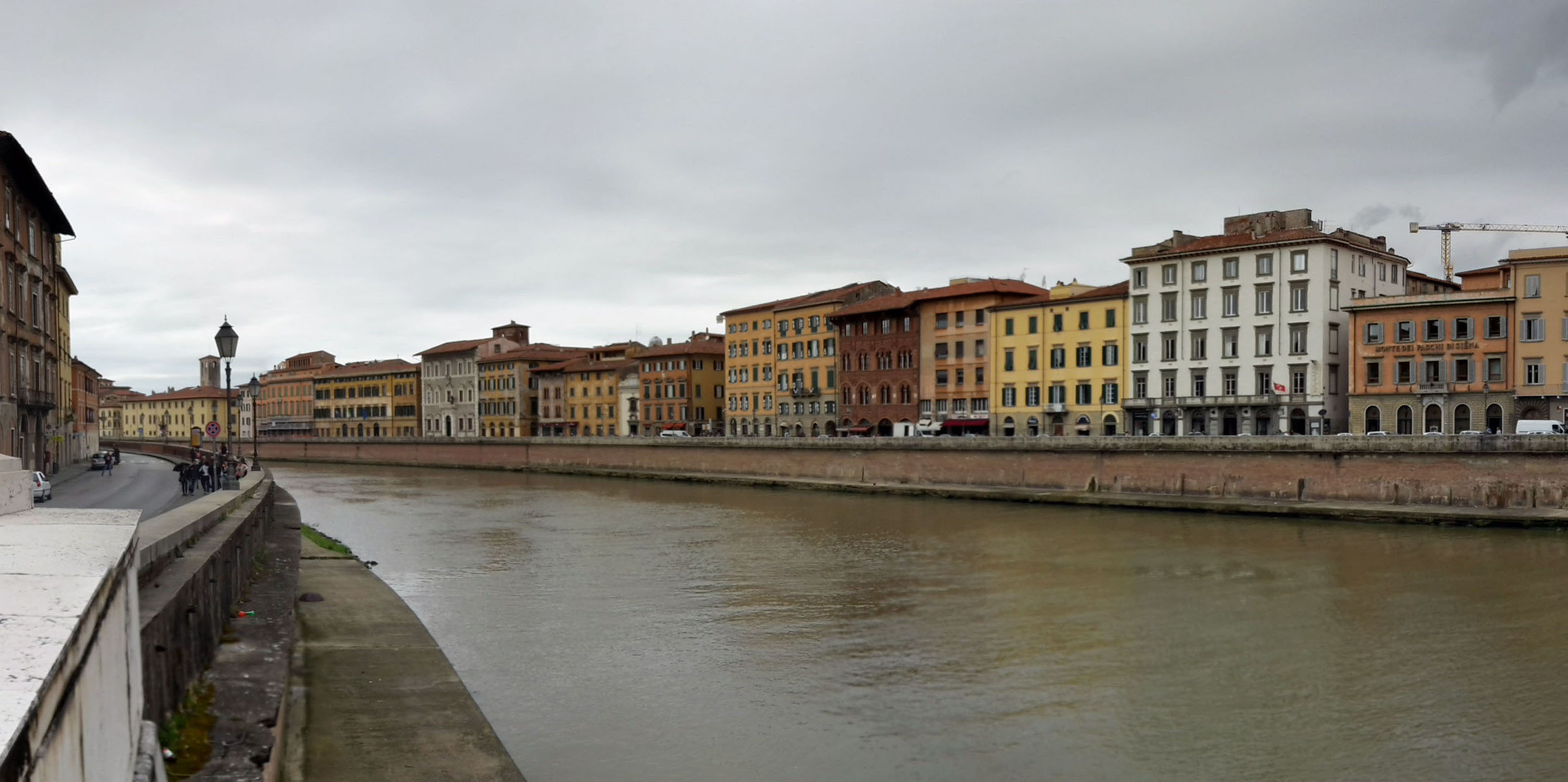 But who really cares when you have a lot of things to chat about? I visited Pisa in other occasions, so, for this time,  I decided to skip art and highlights and I spent my time enjoying the company, doing some good shopping and, of course, appreciating the food and the wine.
To begin, on the 2nd of June in Italy we celebrated the birth of our Republic. Incidentally, this year it was also the 70th anniversary of the first vote for Italian women. As two proud member of the Sicilian diaspora in the world we could not exempt ourselves to celebrate with a good bottle of Placido Rizzotto Red Wine. This wine is a special one. It is produced by a cooperative formed by very brave lads (Libera Association) on lands confiscated from mafia and organised crime. You will easily understand why we are fond of it.  (And by the way, it is not only an ethical wine, it is above of all a great wine).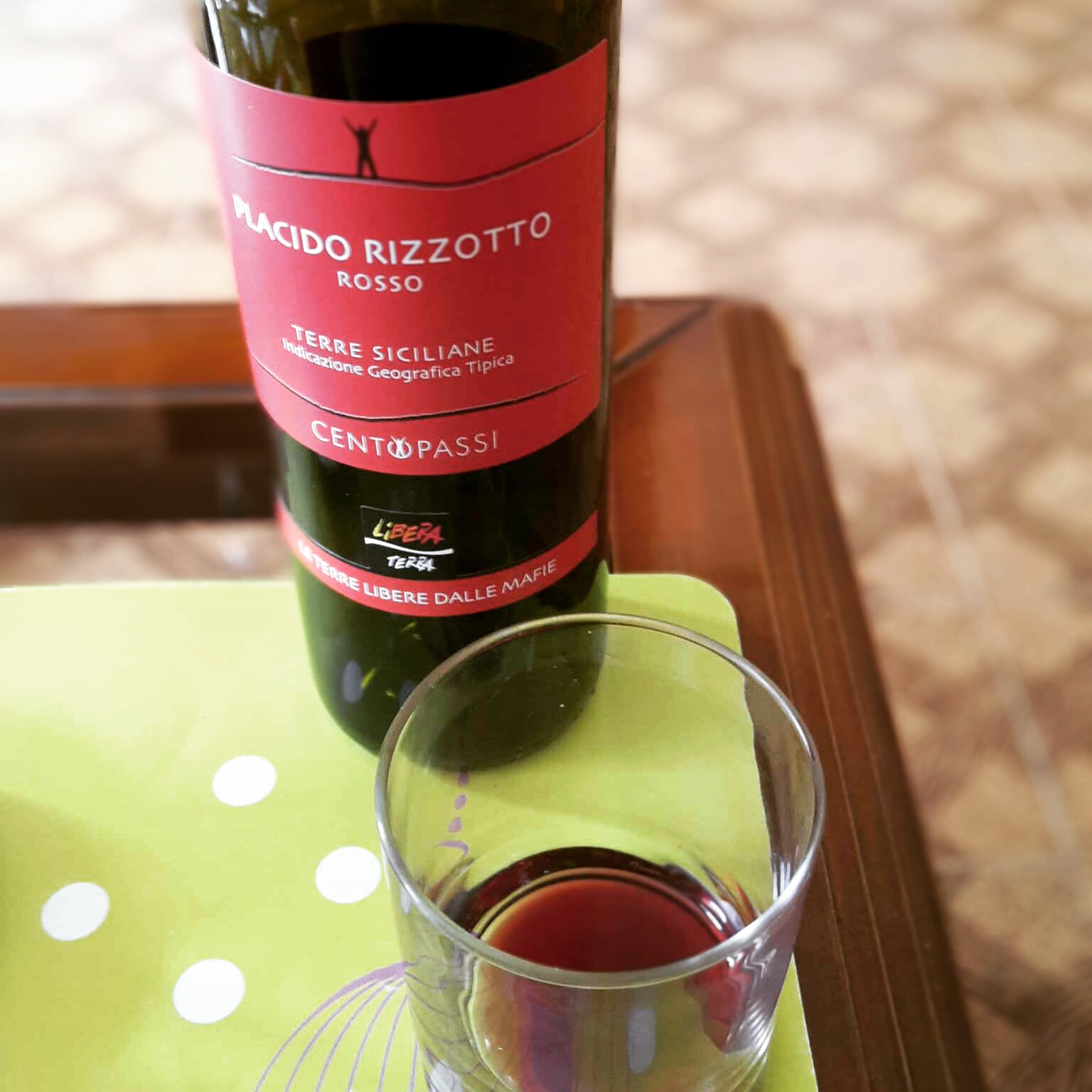 Speaking about wine. Before Pisa, I was for a few days in Rome and I seized the opportunity to visit my favourite vintner. I am considering the idea to deepen my knowledge about wine in this period. So, I asked him for an advise on a good manual about wine basics. You can't immagine my joy when I found the same book he suggested in a bookshop in Pisa. I am already into it. It's a very complete work published by Slow Food and thanks to it you'll probably read more about glasses here in the next weeks.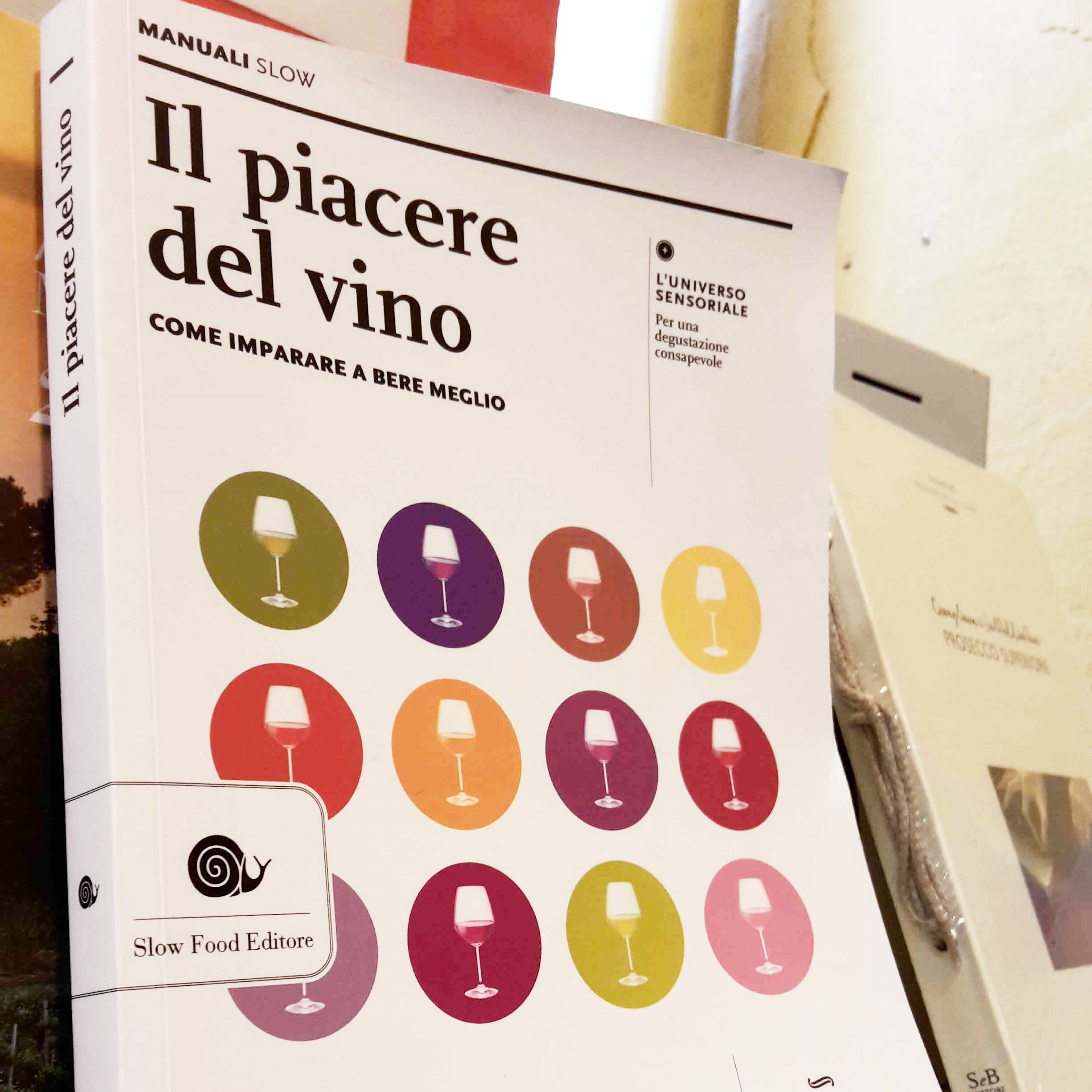 As we were in Italy, and in Tuscany in particular, with wine of course came great food. Strolling around Pisa city center I spotted in Piazza Vittorio Emanuele a nice little kiosk called La bottega del parco that sells local products from the San Rossore Park.  As a big fan of the "eatlocal" philosophy I immediately decided that it was my place. Their speciality is the cured meat board. But I already indulged a lot about in prosciutto and mortadella during my previous roman days, therefore I went for the vegetarian dish. It contained a bowl of supefresh ricotta, semi hard pecorino cheese, artisanal pickled vegetables, a bowl of zuppa toscana, and a tasty trio of bruschettas with veggies pates. A real treat for a delicious and satisfying lunch…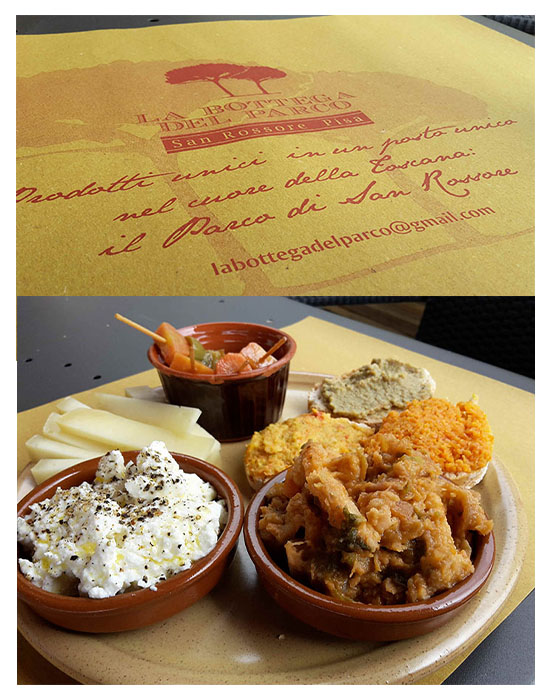 … properly accompanied with a fresh glass of Sileno Rosé.
Please, sit with me for a minute and share my moving moment for wine prices in Italy.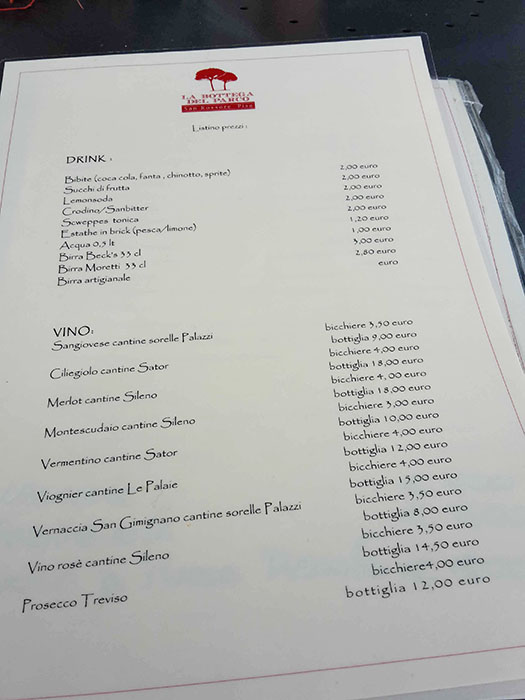 Are you moved, too? I know, I know. That's life!
Anyway, holidays are not only about food and wine. There are also other kind of treats. I have a hyper sensitive skin, and sometimes I struggle a bit with Irish weather and wind. Consequently, I am always looking for skincare products that can give me some relief and makeup that doesn't cause me allergic reactions. In the last years I found very helpful the use of natural products. I have no idea if my skin reactions are really fault of silicones and parabens included in traditional products. But since so called natural lines work for me, I'm happy with that. In Italy these kind of lines seems to be a lot more popular than in Ireland. So every time  I go in the home land I dedicate a small budget for some stockpiles. This time I was lucky enough to bump in the Bioprofumeria da Miki. Miki was extremely kind and helped me to choose the right products for me and gave me a lot of samples (and who has hypersensitive skin knows how important samples are…). So I could not recommend more a stop by her shop if you are in Pisa.
This is the load I brought with me. Couleur Caramel and Neve Cosmetics little pots are now in my hands. Muahhahahahah (Devilish laugh in background).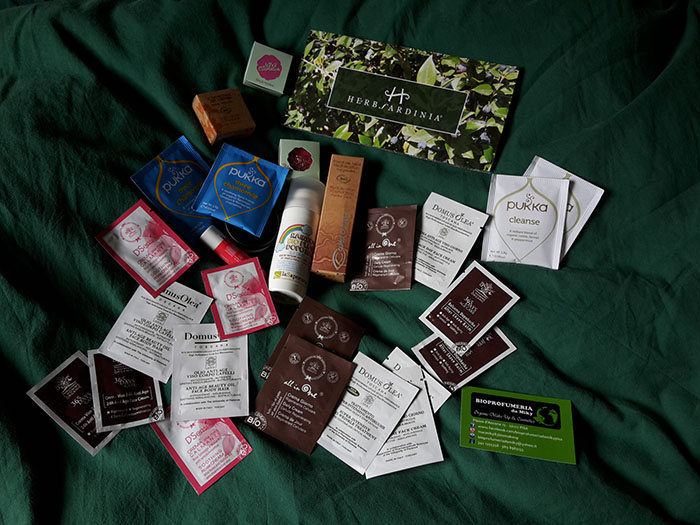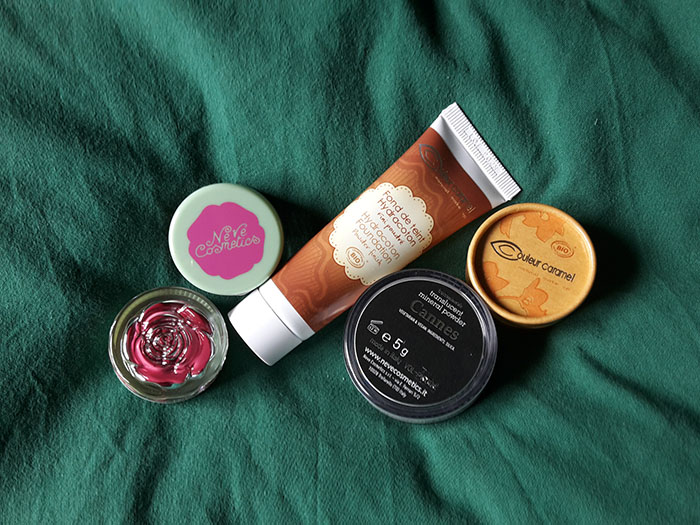 Last but surely not least, we had a great fish dinner. My friend – who knows very well me and my passion for the Sea – had this brilliant idea to spend our last evening in Pisa dining in Retone 136.
The retoni are old fishermen's houses located between the mouth of the Arno river and the sea. These cottages were built by some sailors in the postwar period, between 1946 and 1948. Fishing in postwar Pisa was, indeed, a very important family economic livelihood. Made entirely of wood and supported by stilts, some of the retoni have now changed their original purpose and the Retone 136 is now a charming restaurant with a terrace with a view on the river, a pier and some moorings.
Their menu changes everyday, and the dishes were simple and well cooked as it should be for every serious fish restaurant that serves mainly the catch of the day.
So, the night we were there, the destiny and the inspiration of the chef cooperated and we enjoyed these delights while the sea breeze added a bit of atmosphere.
Everything was excellent. The fried fish was served whole (as it often happens in Italy) and crispy and there was space for some not strictly traditional ideas such as the pairing of octopus and pecorino cheese or the stone bass and the ricotta in the ravioli filling.
A perfect ending for the short holiday in Italy and a lot of addresses that I will save for the next time I will be in the city of the tower.
Tags:
arno
,
fish
,
fish restaurant
,
italy
,
natural skincare
,
naturalmakeup
,
parco di san rossore
,
pisa
,
retone136
,
seafood
,
shopping
,
travel blog
,
travels
,
tuscany